I have recently returned from a trip to Swaine's Cay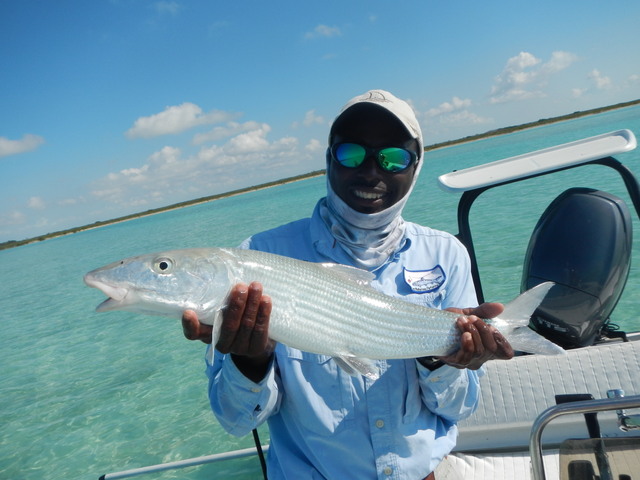 with a group of 14 including myself and all caught plenty of bonefish (even the beginner bonefishers) and had a wonderful time. We fished with seven excellent "independent top guides" that have migrated to the area over the past five years. They are expert guides with modern, fast, bonefishing skiffs that know the South Bight and Southern Middle Bight flats, as well as, the countless island archipelagoes in the southern tip of the island. Whether you are a beginner bone fisher, intermediate, or expert flats fisher, you will have lots of opportunities for big schools of bonefish in the 3-6 lb. class and lots of shots for 7 - 12 lb. hogs!! and <![if !supportEmptyParas]>

Click Here to learn why Al Caucci Bonefish Trips are Incomparable!!

<![endif]>
PLEASE NOTE THAT THE SWAIN'S CAY LODGE
IS NORMALLY BUSY
, ESPECIALLY IN MARCH & NOVEMBER FOR THE TOP GUIDES THAT I USE; SO IF YOU WOULD LIKE TO JOIN ME IN ANDROS PLEASE CALL NOW AT
570-807-5123
OR EMAIL
alcaucci@hancock.net
FOR RESERVATIONS!!
Cost for the program is $3695, based on 2 persons per room and 2 anglers per guide. A $1,500 deposit per fisherman is required with your registration. Send your deposit now for November. Full payment is due by 9/15/16 for November trip. We strongly urge trip insurance.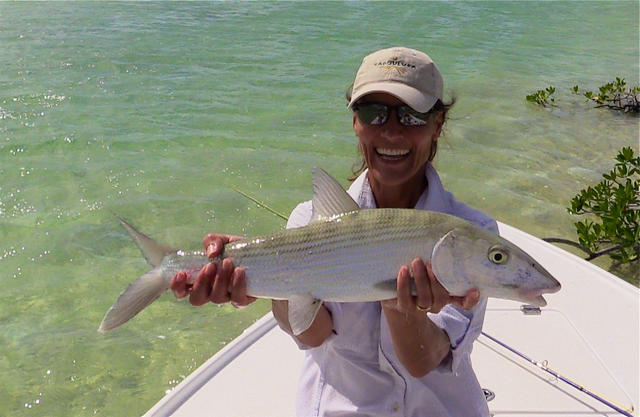 Trip includes: 5 nights/6 days/4 full days of guided fishing. The program is priced and based on arriving Day 1, guided fishing on days 2, 3, 4, 5 and departing on Day 6. Extra days are available if arranged ahead of time. Let me know as soon as possible. This is a brand new, top of the line Bahamas ocean front fishing lodge right on the beach! So don't hesitate to bring your significant other if you choose! Includes excellent spacious rooms, beautiful views, private beach access, immaculate granite counter top baths, as well as current, quiet air conditioning.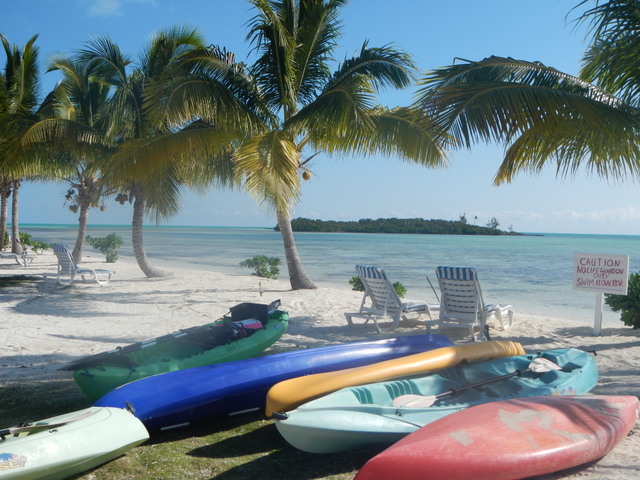 The lodges Reefside Restaurant & Bar is right on the beach serving fully cooked breakfasts and excellent 3/4 course dinners of Bahamian/American cuisine featuring lots of fresh grouper, mahi, and snapper, conk, and lobster, plus steaks, chops, ribs, and roasts; topped off with tropical drinks, wine, or your choice of Bahamian or European beer. Boxed lunch is served on the flats with your choice of food and drinks, plus delicious appetizers served when you return from fishing at the outside bar overlooking the flats. Also includes 4 full days of guided fishing from fast modern bonefish skiffs with the best private, independent bonefish guides in the Bahamas.
*Trip also includes free or discounted round trip flights from Nassau to Mangrove Key, free transfers to and from Middle Bight and South Bight docks, transfers to & from airport, all room taxes and levies, bottled water, complimentary WiFi, and use of complimentary kayaks and bikes. Everything is included except gratuities, bar tab, and airfare to Nassau. Extra days are available - call or email me for extra day prices.
To register, send a $1,500 deposit to Al Caucci Flyfishing, 1250 Winterdale Road, Starlight, PA. 18461 or call Al or Betti at 570-807-5123 and (570)-635-5897 or email alcaucci@hancock.net for more details.